Two dim ghosts in the Cassiopeia constellation. They form a large nebula heated by the huge γ Cas named Navi, an eruptive variable star 70.000 times brigther than our Sun.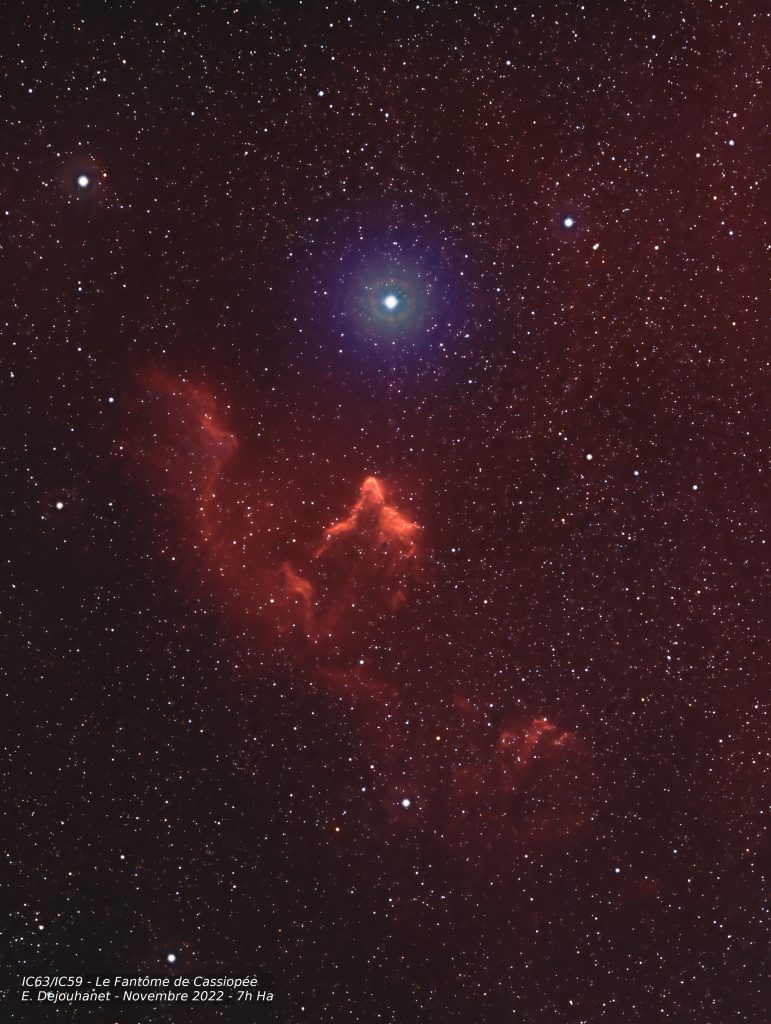 I managed to find one night of exposure during November 2022, an otherwise long rainy month. Around a quarter of hour of RGB for the stars, and seven hours of Hydrogen-alpha. The Moon was nearly full at that time, but the sky was clear.
The centered "ghost", IC63, is mainly atomic hydrogen. The leftmost cloud, IC59, also has a diffuse blue hue which I would have exposed with the OIII filter if the Moon had not been full. Next weeks were rainy, so I kept the project there.